Variety of Payment Options
PARR EXCELLENCE
Did You Know We Have a Variety Of Payment Options?
You are why we're here. We want to serve you better and our variety of payment options are proof of that.
We accept Visa, MasterCard, American Express, Discover—as well as checks and cash.

We participate with most major dental insurance plans.
Offering a variety of payment options to give you more choices!
We believe that dentistry should be affordable, and that's why we offer a variety of payment options and do everything we can to bring the cost of your treatment within your budget. We are happy to assist our patients with filling out any necessary forms required by their insurance company for reimbursement. Payment is expected at the time of treatment.
Ask about our Parr Dental Membership Plan.
Our Parr Dental Membership Plan is a great solution for health-conscious individuals looking to maintain their oral health and minimize dental care expenses. It provides access to quality dental care for your entire family and offers benefits usually found in more costly insurance plans. Contact our office for more information.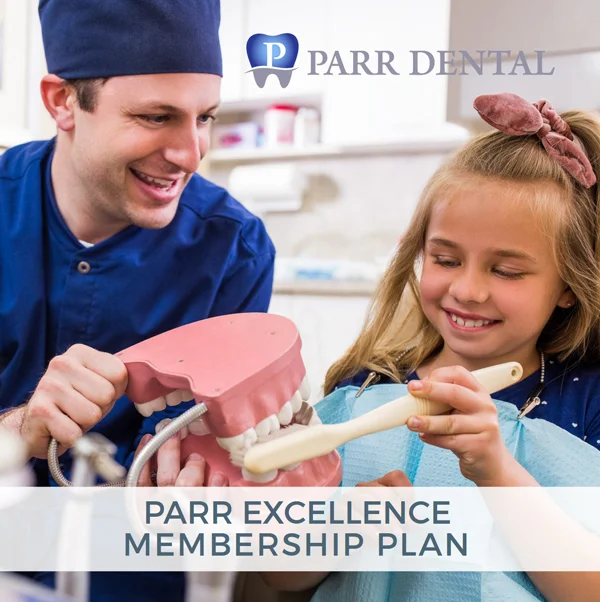 We also accept CareCredit.
This can help to cover preventative care as well as restorative and cosmetic dentistry expenses. It's particularly helpful should you need an unexpected procedure, like a root canal. To learn about how to apply for this dental financing option, visit the CareCredit website.